Digital Hearing Aids for

Clear Hearing
Enjoy Clear Sound without missing a moment.
Book a FREE Hearing Aid Trial Now!
🏥 75+ Clinics 👩‍⚕️100+ Audiologists ⭐ Price Guarantee
Submit the form below to get help
4.9/5
3500 reviews
Ear Solutions is an authorized service partner of leading trusted hearing aids brands like Widex, Phonak, Signia and ReSound.

Our Hearing Aid Clinic Near You
With 75+ Clinics across the nation and 100+ Certified Audiologist network, Ear Solutions can help you get the best hearing experience.
Visit Our Hearing Aids Center
Delhi, Noida, Gurgaon, Ghaziabad, Kolkata, Ranchi, Patna, Bangalore, Lucknow, Mumbai, Guwahati, Hyderabad, Chennai, Pune, Bhubaneswar, Bhopal and Chandigarh.
⚡ Available in all major Cities
⚡ Risk Free Test & Trials at our Clinic
⚡ Home Visit Options Available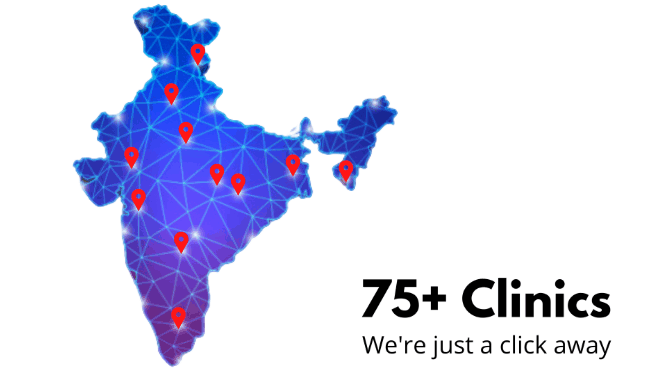 German engineering & Craftmanship
Wide range of Audio Service Hearing Aids.They're Modern, Stylish & Powerful with clear sound quality.
Best Hearing Aids for You
With Upto 4 years of Warranty
Signia Hearing Aids
With Upto 4 years of Warranty
Phonak Hearing Aids
With Upto 4 years of Warranty
Widex Hearing Aids
With Upto 4 years of Warranty
Starkey Hearing Aids
With Upto 4 years of Warranty
Invisible. Rechargeable. Modern Hearing Aids
3 Simple Step for Better Hearing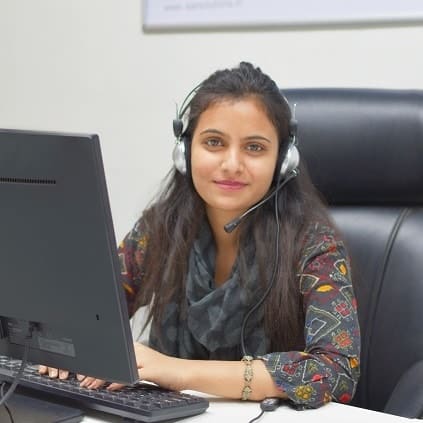 1. Book an Appointment
We are available in 25+ Cities in India. Call now to book your free appointment.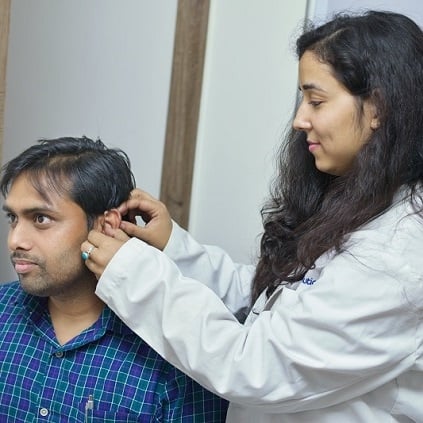 2. Hearing Aid trial
Our expert audiologist will diagnose your hearing and give trial of the recommended hearing aids.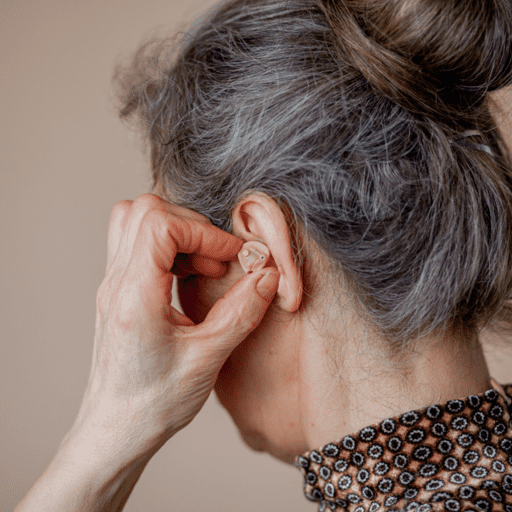 3. Better Hearing
Once you are 100% satisfied, buy your hearing aids and experience a better hearing and after sales services.
⚡Unbeatable Price Guarantee ⚡Extended Warranty on all machines ⚡Lifetime aftercare services
WE HAVE HEARING AID MACHINES FOR EVERYONE
Various type of hearing aid available. Talk to our hearing aid expert. Choose from different hearing aid models & visit our hearing aids center near you.
Our Customer's Our Pride
These beautiful reviews speak for themselves.






Frequently Asked Questions.