Best Digital Hearing Aids in Faridabad
Book a FREE Hearing Aid Trial Now!
🏥 3+ Clinics in Faridabad 👩‍⚕️100+ Certified Audiologists ⭐Unbeatable Price Guarantee. ⚡ Get Instant Help, submit the form below!
4.9/5
3500 reviews
Ear Solutions is an authorised service partner of leading trusted hearing aid brands like Widex, Phonak, Signia and ReSound.
Visit Our Hearing Aid Clinics in Faridabad
Consult with an expert audiologist
Ear Solutions Pvt Ltd
Shop no-64A, Vardhman mall, Sector 19, Faridabad, Haryana 121002, India
Ph: 9015116116
Our Hearing Aid Clinics Near You
With 75+ Clinics across the nation and 100+ Certified Audiologist network, Ear Solutions can help you get the best hearing experience.
Visit Our Hearing Aids Center in Faridabad
Delhi, Noida, Gurgaon, Ghaziabad, Kolkata, Ranchi, Patna, Bangalore, Lucknow, Mumbai, Guwahati, Hyderabad, Chennai, Pune, Bhubaneswar, Bhopal and Chandigarh.
⚡ Available in all major Cities
⚡ Risk Free Test & Trials at our Clinic
⚡ Home Visit Options Available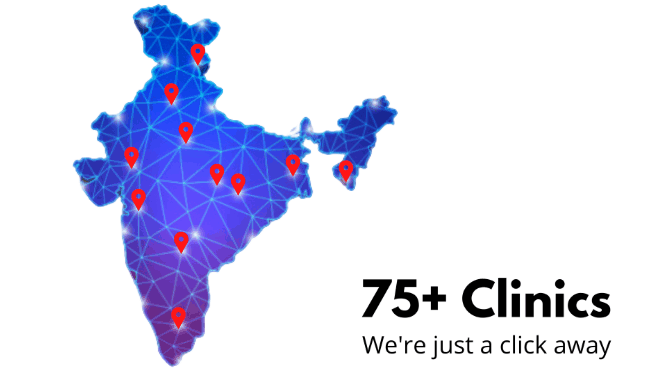 Why Choose Ear Solutions as a Hearing aids consultant:
Get a free hearing test & consultation from our experienced Hearing aid Specialist.
Get trial for latest in Digital Hearing Aid technology for free.
Enjoy lifetime after-sales service, absolutely free of charge
Best Hearing Aid Price available on all brands
Free Home Visits available for senior citizen
With over 75+ Hearing Aid Clinics located across all major cities in India, we are never too far from where you need us.
Benefit from our more than 10 years of experience In Hearing Aid technology
Get trial with different ear machine brands, certified quality hearing aid products and excellent technical & personal support. 
Authorised Diamond partner  of Phonak & Signia Hearing Aid Brand
Meet our Best audiologist in Faridabad
WE HAVE HEARING AID MACHINE FOR EVERYONE
Various type of hearing aid available. Talk to our hearing aid expert. Choose from different hearing aid models & visit our hearing aids center in Faridabad.
⚡Unbeatable Price Guarantee ⚡Extended Warranty on all machines ⚡Lifetime aftercare services
Best Hearing Aids for You
With Upto 4 years of Warranty
Signia Hearing Aids
With Upto 4 years of Warranty
Phonak Hearing Aids
With Upto 4 years of Warranty
Widex Hearing Aids
With Upto 4 years of Warranty
Resound Hearing Aids
With Upto 4 years of Warranty
3 Simple Step for Better Hearing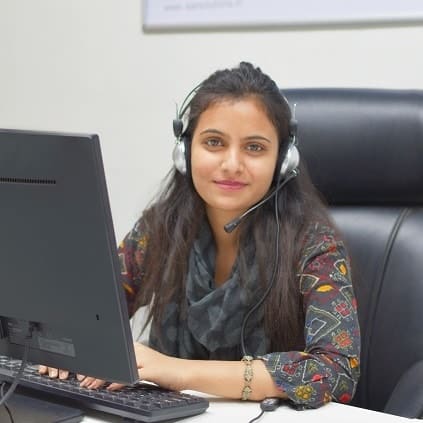 1. Book an Appointment
We are available in 25+ Cities in India. Call now to book your free appointment.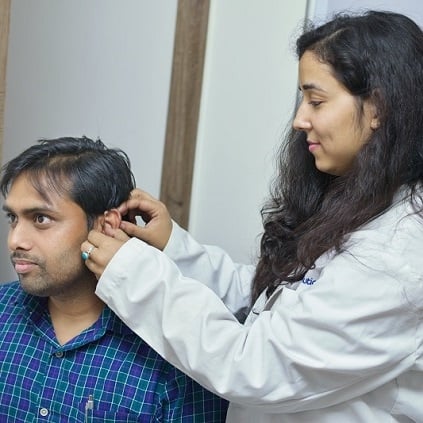 2. Hearing Aid trial
Our expert audiologist will diagnose your hearing and give trial of the recommended hearing aids.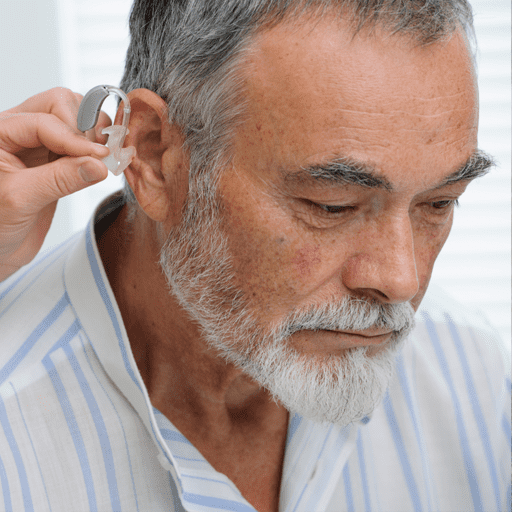 3. Better Hearing
Once you are 100% satisfied, buy your hearing aids and experience a better hearing and after sales services.
Our Customer's Our Pride
These beautiful reviews speak for themselves.






Frequently Asked Questions.