Are You Looking for
Behind the Ear (BTE) Hearing Aid?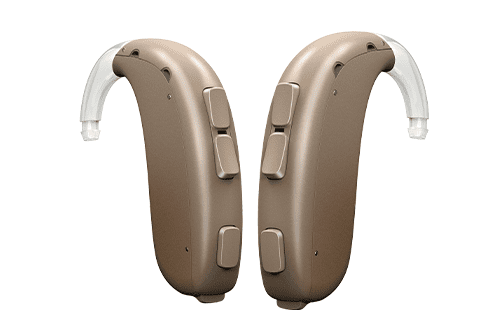 Book a FREE Hearing Aid Trial
🏥 75+ Clinics 👩‍⚕️100+ Audiologists ⭐ Price Match Guarantee
Save UPTO ₹31,000 on Hearing Aids *
4.9/5
3500 reviews


Ear Solutions is an authorised service partner of leading trusted hearing aids.
Free Hearing Aid Trial! – Limited Offer
Book Your Home Visit @ INR 1,000/- FREE
Get Exclusive Discounts on Top Digital Hearing Aid Brands
Our Achievements & Awards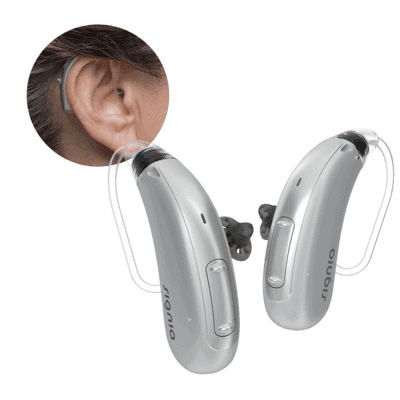 What is BTE in hearing aids?
Behind-the-ear (BTE) aids have most parts contained in a small plastic case that rests behind the ear. The case is connected to an earmold or an earpiece by a piece of clear tubing.
What are some advantages of BTE hearing aids?
Comfortable to wear. BTE hearing aids are very comfortable to wear, and you don't have to worry about direct contact with the ear canal (which some users find uncomfortable or odd to experience).
Easy maintenance.
Lower cost.
Minimal feedback.
How long do BTE hearing aids last?
Depending on the style, some may last longer. In-the-ear hearing aids tend to last four to five years, while behind-the-ear hearing aids have a five to six year lifespan. This is due to the construction of the hearing aid, and the way they are worn.
How do you keep BTE hearing aids in place?
Tie back that long hair!
Wear your hearing aid before putting on your face mask. …
Explore different kinds of face masks.
Phonak Stick N Stay.
Hearing aid cords and clips.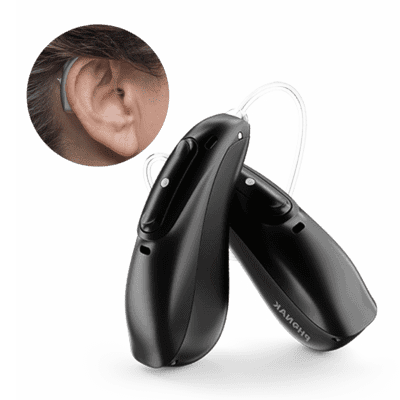 ⚡Unbeatable Price Guarantee
⚡Extended Warranty on all machines
⚡Lifetime aftercare services


FREE Hearing Test
Our Customer's Our Pride
Our Customer's Reviews
Frequently Asked Questions.