Are You Looking for
In The Ear (ITE) Hearing Aid?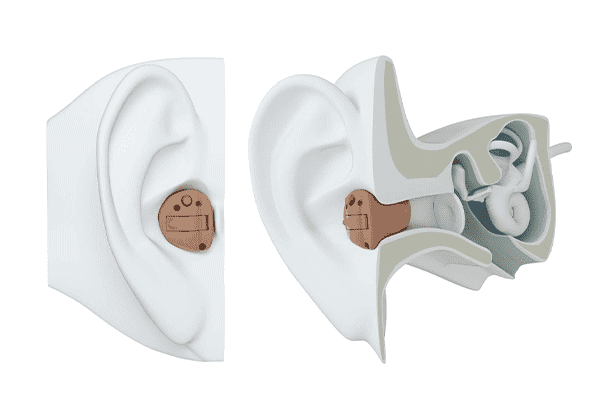 Book a FREE Hearing Aid Trial
🏥 75+ Clinics 👩‍⚕️100+ Audiologists ⭐ Price Match Guarantee
Save UPTO ₹31,000 on Hearing Aids*
4.9/5
3500 reviews


Ear Solutions is an authorised service partner of leading trusted hearing aids.
Free Hearing Aid Trial! – Limited Offer
Book Your Home Visit @ INR 1,000/- FREE
Get Exclusive Discounts on Top Digital Hearing Aid Brands
Our Achievements & Awards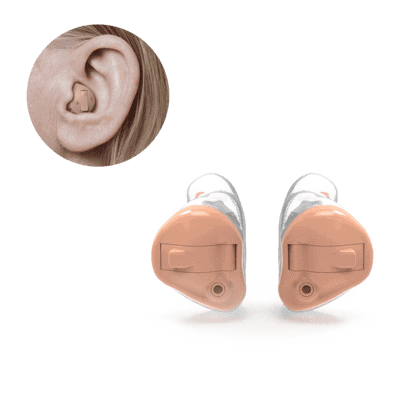 What is the difference between BTE and ITE?
Much smaller than BTE hearing aids, ITE hearing aids sit inside the ear itself. Hearing aids like this are small and often come in skin tones, making them harder to see from the outside. A custom mold will usually be made to ensure that hearing aids like this perfectly fit your ear.
How does the ITE hearing aid work?
With in-the-ear hearing aids, all essential elements are stored in the large shell of the device. This gathers sound from the outside world through a microphone, converts it into sound waves that are enhanced through an amplifier, and sends it to a speaker for you to hear the sound.
Which is better iic or cic?
IIC (invisible in the canal)—the IIC hearing aid sits much deeper in the ear canal than even CIC types. This means the hearing aid is usually 100% invisible to observers. IIC hearing aids are ideal for mild to moderately severe hearing loss.
Why hearing aid is so expensive?
A large percentage of the cost is due to the amount of research and development needed to continually improve the technology that powers your hearing aid. Each year hundreds of millions of dollars are spent by the hearing industry to make your hearing aids smaller, more powerful, and more natural sounding.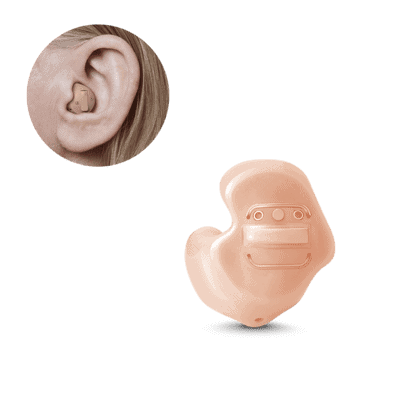 3 Simple Step for Better Hearing
⚡Unbeatable Price Guarantee
⚡Extended Warranty on all machines
⚡Lifetime aftercare services


FREE Hearing Test
WE HAVE HEARING AID MACHINES FOR EVERYONE
Our Hearing Aid Clinic Near You
With 75+ Clinics across the nation and 100+ Certified Audiologist network, Ear Solutions can help you get the best hearing experience.
Visit Our Hearing Aid Center for FREE Hearing Test
Delhi, Noida, Gurgaon, Ghaziabad, Kolkata, Ranchi, Patna, Bangalore, Lucknow, Mumbai, Guwahati, Hyderabad, Chennai, Pune, Bhubaneswar, Bhopal and Chandigarh.
⚡ Available in all major Cities
⚡ Risk Free Test & Trials at our Clinic
⚡ Home Visit Options Available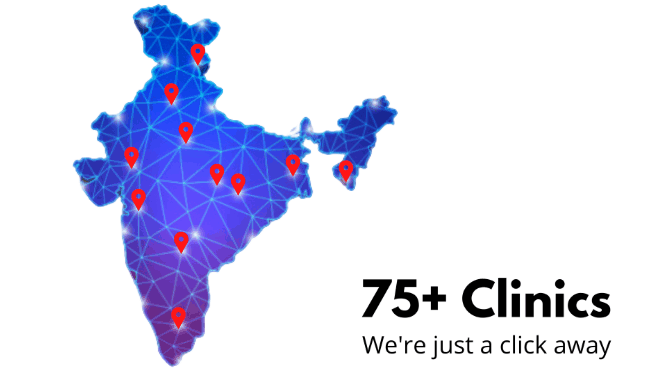 Our Customer's Our Pride
Our Customer's Reviews
Frequently Asked Questions.