Best Digital Hearing Aids Price in India
Book a FREE Hearing Aid Trial Now!
🏥 75+ Clinics in India 👩‍⚕️200+ Certified Audiologists ⭐Unbeatable Price Guarantee. ⚡ Get Instant HelpSave UPTO ₹31,000 on Hearing Aids or More*
4.9/5
3500 reviews
Ear Solutions is an authorised service partner of leading trusted hearing aid brands like Widex, Phonak, Signia, Starkey and ReSound.
Our Hearing Aid Clinics in India
With 75+ Clinics across the nation and 100+ Certified Audiologist network, Ear Solutions can help you get the best hearing experience.
Visit Our Hearing Aids Center in India
Delhi, Noida, Gurgaon, Ghaziabad, Kolkata, Ranchi, Patna, Bangalore, Lucknow, Mumbai, Guwahati, Hyderabad, Chennai, Pune, Bhubaneswar, Bhopal and Chandigarh.
⚡ Available in all major Cities
⚡ Risk Free Test & Trials at our Clinic
⚡ Home Visit Options Available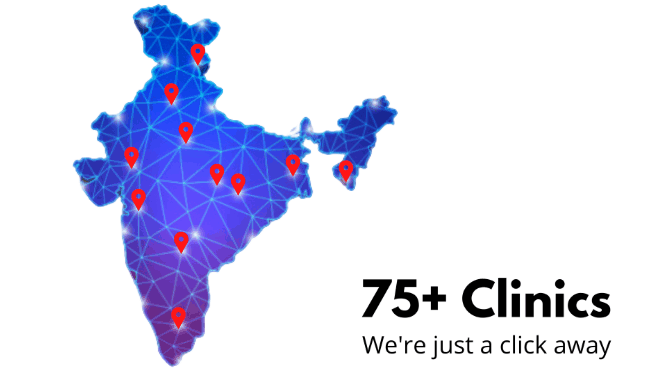 Why Choose Ear Solutions as a Hearing aids consultant:
Get a free hearing test & consultation from our experienced Hearing aid Specialist.
Get trial for latest in Digital Hearing Aid technology for free.
Enjoy lifetime after-sales service, absolutely free of charge
Best Hearing Aid Price available on all brands
Free Home Visits available for senior citizen
With over 75+ Hearing Aid Clinics located across all major cities in India, we are never too far from where you need us.
Benefit from our more than 10 years of experience In Hearing Aid technology
Get trial with different ear machine brands, certified quality hearing aid products and excellent technical & personal support.
Authorised Diamond partner of Phonak & Signia Hearing Aid Brand
Meet our Best audiologist in India
We deals in best Hearing Aids brand in India. Our Hearing Aid devices are Waterproof with Bluetooth connectivity.
We offer's Best discount on Invisible and Rechargeable Hearing Aids Machine in India.
Ear Solutions is the best hearing aid company in India.
We are Authorized partner of Top Hearing Aids Brand in India.
WE HAVE DIGITAL HEARING AID MACHINE FOR EVERYONE IN INDIA
Various type of hearing aid available. Talk to our hearing aid expert. Choose from different hearing aid models & visit our hearing aids center in India.
⚡Unbeatable Price Guarantee
⚡Extended Warranty on all machines
⚡Lifetime aftercare services


FREE Hearing Test
Digital Hearing Aid Price in India
Digital Hearing Aid Cost in India in 2023 starts with INR 24,999 and goes up to INR 6,99,999. We offer best ear machine price in India. The reason for this wide range is that it's an electronic medical device and the price varies with the features and technology of the device. Now the hearing aid devices are coming with all the modern features like Invisible, Rechargeable, Bluetooth Connectivity, Charging on the go, Ready wear like earbuds, natural sound quality, automated noise cancellation, augmented experience etc. We deals in German and Denmark made hearing aids. You can buy online.
Best Hearing Aids for You
With Upto 4 years of Warranty
Signia Hearing Aids in India
With Upto 4 years of Warranty
Phonak Hearing Aids in India
With Upto 4 years of Warranty
Widex Hearing Aids in India
With Upto 4 years of Warranty
Resound Hearing Aids in India
With Upto 4 years of Warranty
3 Simple Step for Better Hearing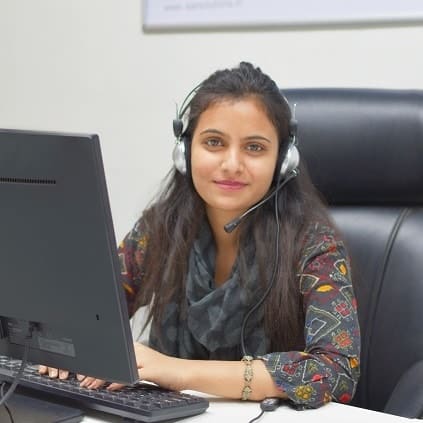 1. Book an Appointment
We are available in 25+ Cities in India. Call now to book your free appointment.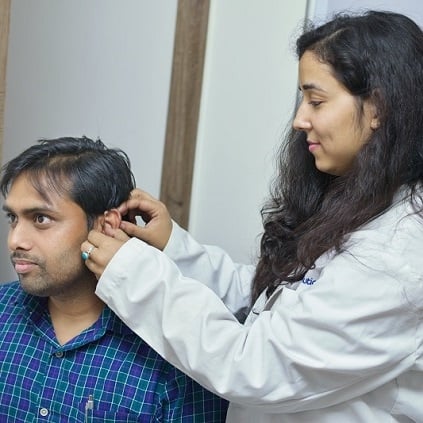 2. Hearing Aid trial
Our expert audiologist will diagnose your hearing and give trial of the recommended hearing aids.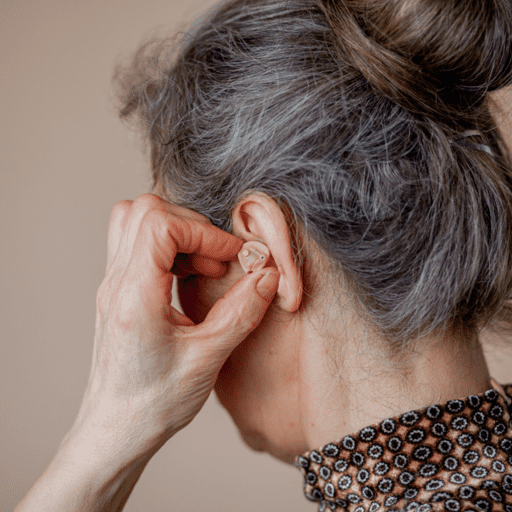 3. Better Hearing
Once you are 100% satisfied, buy your hearing aids and experience a better hearing and after sales services.
Our Customer's Our Pride
These beautiful reviews speak for themselves.






Frequently Asked Questions.
Hearing Aid Machine:
Hearing Aids, also known as Ear Machines or Hearing Machines, are incredible devices that enable individuals with hearing loss to listen, speak and interact more confidently in both quiet and noisy environments. These wireless devices are worn behind the ear and amplify certain sounds. Hearing Aids come in a range of shapes and sizes to fit different needs, such as the Behind-The-Ear (BTE) Hearing Aid, Completely-In-Canal (CIC) Hearing Aid, and In-The-Canal (ITC) Hearing Aid. With features like clear natural sound, outstanding speech recognition, and personalized noise-cancelling technology with tap sensors, Hearing Aids make a world
We offer best hearing aid price in India:
Hearing loss is a common condition that affects millions of people worldwide. To help those affected, hearing aid machines are available to provide sound amplification so they can better understand their surroundings. At Ear Solutions, we offer the lowest price for hearing aids in India and provide different types of machines from top brands. Our hearing aid professionals help you to choose hearing aids easily and quickly, also at unbeatable prices.
Different type of Digital Hearing Aids:
Digital hearing aids come in various sizes and types to suit different needs. Here is a guide to the most common types of machines available on the market:
• CIC (Completely-in-the-Canal) Hearing Aids: These are the tiniest and least visible of all hearing aids, as they fit directly inside the ear canal. They are suitable for mild to severe hearing loss and key features include low wind noise, battery operation and discreetness.
• ITC (In-the-Canal) Hearing Aids: These hearing aids fit slightly further down the ear than CIC models, meaning they tend to be a bit larger in size and have more features. They are comfortable to wear and can accommodate a variety of hearing deficits, with an extended battery life.
• ITE (In-the-Ear) Hearing Aids: These hearing aids are custom-made for each individual user and inserted into the ear canal. They come in different skin tones to match the outer ear, with larger and longer-lasting batteries plus directional microphones for greater clarity.
• BTE (Behind-the-Ear) Hearing Aids: These hearing aids hook over the top of the ear and are connected to a personalized earpiece that fits in the ear canal via a tube. Suitable for all ages and most levels of hearing loss, they are designed with wind noise reduction and increased amplification capacity in mind.
• IIC (Invisible-in-the-Canal) Hearing Aids: These are the smallest of all hearing aids, designed to fit completely inside the ear canal. They become nearly imperceptible to those around you, while still providing good sound quality and comfortable handling. They also feature a longer battery life due to the use of a larger battery.
• RIC (Receiver-in-the-Canal) Hearing Aids: These hearing aids are one of the most popular choices, as they provide outstanding sound quality and are easy to handle and modify. They are slightly larger in size than other models, making them longer-lasting and enabling more features.
Based on the features, Hearing aid is divided into the following types. Some of which are as follows.
Digital hearing aids are equipped with features to reduce background noise and louder sounds, allowing for a more comfortable listening experience. They also help in noisy environments by producing clearer sound.
Invisible hearing aids are custom-made to fit inside the ear, going completely unnoticed to others. The smallest type is the Invisible-in-Canal (IIC).
Bluetooth hearing aids provide superior sound quality and allow streaming music from any compatible device, making them perfect for tech-savvy users.
Rechargeable hearing aids have removable batteries that can be charged overnight and used again the next day.
CROS hearing aids gather sound from the impaired ear and transfer it to the normal one.
Mini hearing aids are designed for those with mild to moderate hearing loss and are extremely compact, fitting deep in the ear canal.
Tinnitus hearing aids reduce or mask ringing caused by tinnitus, using sound therapies such as noise generated through speakers to manage its symptom
Top Hearing Aid Brands In India:
Digital hearing aids have come a long way in terms of technological advancement, providing users with improved sound quality, connectivity, and sound cancellation. Some of the leading brands in the market are Starkey, Oticon, Phonak, and Resound. Let's take a closer look at the features each one offers to help you decide which is best for you:
Starkey hearing aids come with Dynamic Noise Cancellation, a feature that helps reduce unwanted sounds like traffic or distant noises. They also offer miniaturization technology to create "invisible hearing aids" and their IQ sound processing system helps wearers understand speech in noisy environments.
-Oticon hearing aids use a deep neural network to understand which sounds are important, plus universal attachments for phones, televisions, and classrooms. They also feature Tinnitus Sound Support with various tinnitus-relieving sounds such as white noise or ocean sounds.
-Phonak hearing aids come in seven muted tones to match hair color or skin tone, plus Bluetooth connectivity for Apple and Android devices. They also offer children's and adolescent hearing aids in vibrant colors.
-Resound hearing aids are wireless and rechargeable with a battery life of up to 30 hours. They use innovative technologies to enhance the listening experience while remaining simple to use.
No matter what your hearing needs are, modern digital hearing aids make it easier to find the perfect fit for you. With the right hearing aid, you can enjoy the improved sound quality and take advantage of several innovative features. Download the latest hearing aid price list in India and get a free hearing aid trial from us.