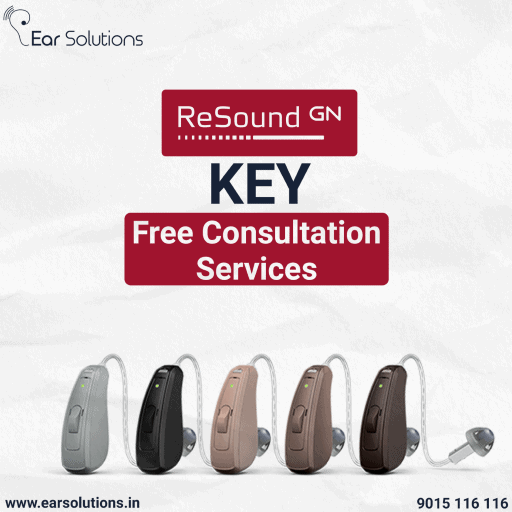 Resound is a leading manufacturer of hearing aids, and their latest offering, the Resound Key, is a game-changer for individuals with hearing loss. The Resound Key is a tiny, discreet, and powerful hearing aid that is designed to provide superior sound quality and a comfortable fit.
One of the standout features of the Resound Key is its advanced sound processing technology. The device is equipped with a powerful chip that delivers fast and accurate sound processing, providing high-fidelity sound that is ideal for music lovers. The Resound Key also comes with advanced noise reduction technology, which helps to reduce background noise and improve speech understanding in noisy environments.
Another key feature of the Resound Key is its wireless connectivity. The device is compatible with a wide range of wireless devices, including smartphones, tablets, and televisions. This feature allows users to stream music, videos, and phone calls directly to the hearing aid, providing a truly immersive listening experience.
The Resound Key is also designed with durability in mind. The device is built to withstand everyday wear and tear, and it is also water-resistant, making it ideal for active individuals who enjoy outdoor activities such as hiking, biking, and swimming.
The Resound Key also comes with a unique feature called SoundSense Learn, which allows the hearing aid to learn and adjust to the user's preferred sound settings. This feature ensures that the user always receives the best possible sound quality, regardless of the listening environment.
In terms of design, the Resound Key is tiny and discreet, making it virtually invisible when worn. It also comes with a variety of sizes and styles to fit comfortably and discreetly.
In terms of battery life, the Resound Key is designed with rechargeable batteries, which eliminates the need to constantly replace batteries. The battery provides up to 30 hours of use on a single charge, and the hearing aid feature a low-battery warning, so the user never has to worry about running out of power.
The Resound Key also comes with a remote control that enables the user to adjust the volume and change settings without having to physically touch the device. This feature is particularly useful for individuals who have difficulty manipulating small buttons or for those who prefer not to touch their hearing aid while in public.
The Resound Key can also be controlled with the Resound Smart 3D app, available for both iOS and Android devices. This app allows the user to fine-tune their hearing aid settings, adjust volume, and even find lost hearing aids with the "find my hearing aid" feature.
In conclusion, the Resound Key is a revolutionary hearing aid that offers advanced technology, superior sound quality, and a comfortable fit. It is perfect for individuals who are looking for a discreet, powerful, and durable hearing aid that can adapt to their unique listening needs. It's an excellent choice for those who want to enjoy the sounds of life to the fullest and improve their quality of life.